Saving lives one AED at a time in Tauranga.
(thanks to Sunlive for this article and images)
A new AED Defib installed outside the Lucky 7 Superette in Mangatapu is already up and running, thanks to the Tauranga Rotary Club.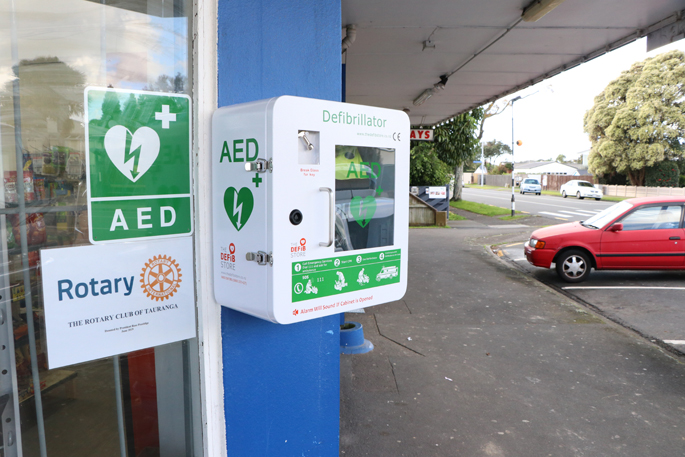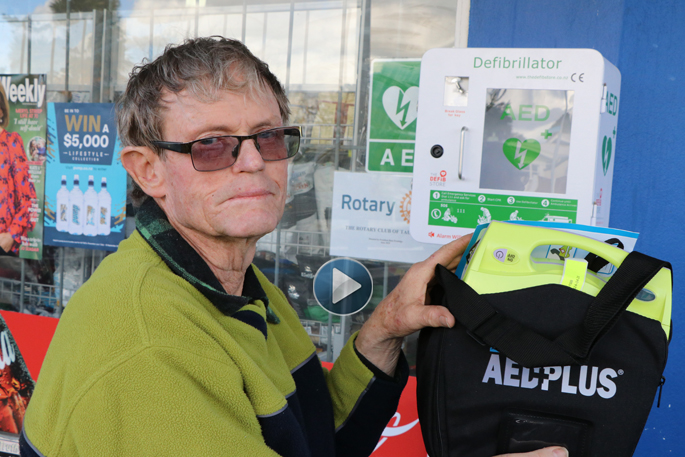 Tauranga Rotary president Ross Prestidge says the money came from his discretionary fund - $2500 plus GST.
"The AED is for someone that has a heart attack or their heart stops, you just race along, break the glass, get the key and open it, and it's self-explanatory the machine itself."
Ross says they decided to put the AED outside the superette because there are very few in the area.
"St John have been and had a look, and they decided the site was quite good."
He's also pleased that it's outside because then it's available 24 hours a day.
"Let's just hope the hoons don't get to it. That's why we put it a little higher and we've actually got a security camera about us. So if there is any problems, at least we'll know hopefully who causes them."
Ross says he has been thinking about putting in an AED nearby and has been thinking about it for a few months.
"We are a couple of streets away and I might be the next one to have the problem, because I actually had a heart attack about 20 years ago so who knows, and of course we've heard people over the road have had heart attacks, and it was just fortunate that the ambulance was going by and they've actually saved two lives with one of these machines.
"I just think it's imperative that more of them are put in the community."
He says most of the funds for the AED came from funds raised from their annual book sale.
"We have it every year and we disperse funds to the community from that.